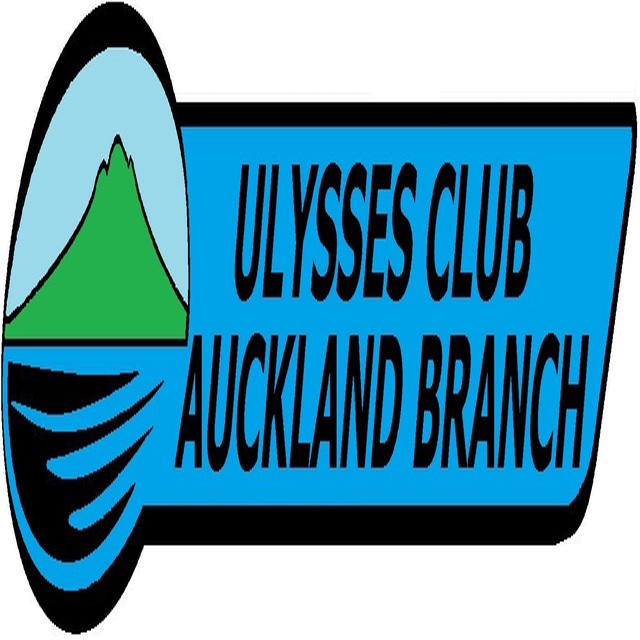 Why 'Ulysses'?
Where does the name "Ulysses" come from?
The name originates from a poem of the same title by Alfred Lord Tennyson. It tells how the great Greek hero Ulysses, now middle-aged and securely in charge of his kingdom of Ithaca, becomes bored, and longs to go adventuring with his shipmates of old. It describes well the type of person who still has enough spark to continue riding into middle, even later years.
Origins and Scope
The club was established in Australia in 1983. A number of New Zealanders at first joined through Australia. As the New Zealand numbers grew a branch was formed here to look after the club.
When numbers reached around four hundred, The Ulysses Club of New Zealand Incorporated was formed with a National Committee. Active membership is well over three thousand in twenty-eight branches established to arrange regional activities.
Aims
(a) Provide a means by which eligible persons can meet for companionship, social activities, and the responsible pursuit and enjoyment of motorcycling.
(b) Promote among government, regulatory authorities, manufacturers, media and other relevant bodies the interests of older motorcyclists in particular, and motorcyclists in general.
(c) Encourage and promote safe motorcycling among members and the community.
(d) Make donations to any worthy cause in any way as may be likely to further the purposes of the Club provided that such donations can only be made by a Branch. Such donations are to be approved by the Branch Committee.
(e) Carry on or engage in any business or undertaking or project which may seem to the Club to be capable of being conveniently carried on to further the purposes for which the Club is established.
(f) Communicate, affiliate or enter into other relations with other Clubs or associations with a view to furthering the purposes of the Club.
(g) Purchase, lease, hire, exchange or otherwise acquire any real or personal property, rights or privileges which may further the purposes of the Club.
(h) Sell, lease, hire out, improve, develop, exchange or otherwise dispose of any real or personal property, rights or privileges which may further the purposes of the Club.
(i) Do all such other things as are incidental or conducive to the purposes of the Club outlined in (a) to (h) above.
---
Who we are and what we do
The Auckland branch of The Ulysses Club of NZ Inc. covers the area North to the northern shore of the Waitemata Harbour from Devonport to Limeburners Bay (West of Hobsonville) and through to Hobsonville Road, South to Mercer, East to Maungatawhiri and to the coast at Kaiaua.  We are a Social Club for people who have an interest in motorcycling. We welcome anyone wishing to join who is over 40 years old and who holds a motorcycle licence. Our rules allow exceptions in special cases.

Runs are organised on Tuesdays, Saturdays and Sundays, with overnight runs and other events arranged occasionally.  Contact the Runs Co-ordinator or see the Runs List for details.  Out of town members and visitors are always welcome to all runs and events. 

Club Night is the first Monday of every month, other than January, at the Manukau Cruising Club Rooms, Orpheus Place, Onehunga.  There are good meals for a very reasonable cost, lots of good conversation, raffles and at roughly 7:30pm  there are general Club announcements and entertainment from our Sheriff. Bringing the bike is optional, checking out the bikes in the car park is common (almost compulsory). Committee meetings are at the same venue a fornight later.

The main Auckland Branch charity run is the Auckland Rescue Helicopter Trust Charity Fundraising Ride, usually held on the second weekend of February each year.   Approximately $300,000 has been donated since February 1996. 

Our Remembrance Service Event is held the second weekend of each August. We meet at Taupo to remember old friends who have passed on. There are two main rides, the long ride leaves Auckland Saturday morning and travels to Rotorua (lunch). Everyone then meets at the Pohutu Geyserland car park for the Parade Ride to Taupo. A Parade Ride around Taupo with Police escort starts at 1:30 from the Taupo Events Centre and the non religious service is held at The Great Lakes Centre, Story Place Taupo at 2:00pm.  Badges are sold on the day. The Saturday night function is held at a venue in Taupo, starting at 8 pm  (arranged by Taupo Branch.). It is recommended that members make their accommodation bookings early as Taupo can be booked-out with this and other events happening.
---
How do I join?
With a motto like ours, you'll see that we're not too stand-offish, so we try and keep this simple.
First, make sure you understand the membership requrements.
Then you can  get in touch with us by:
Sending an email by clicking here, or

Leaving a message on the branch phone
or possibly the best option
 Turn up at one of the club social nights, (first Monday of the month at the Manukau Crusing club, Onehunga) introduce yourself and say you want to join.
---
What are the membership requirements?
You must be over 40.
You must have a current motorbike license, have a longstanding interest in motorcycles or are the spouse/partner of a current member
You must be nominated by an existing club member and approved by the Branch President and one other Branch Committee member.
If you are resident overseas the nomination must be by done by two current members.
---